CEO Announces Retirement
04/10/2019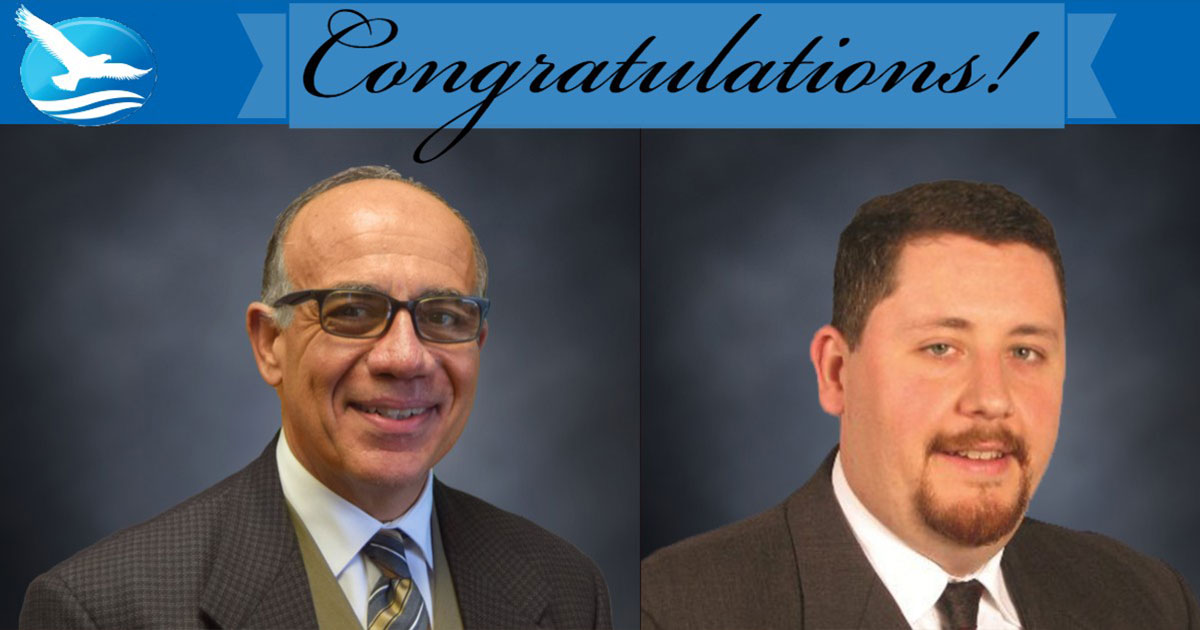 It's with mixed emotions that we announce the planned retirement of our President and Chief Executive Officer, Mike Iaderosa, effective June 30, 2019.
Mike joined us back in May 2014, with more than 37 years of banking experience.
During his 5-year tenure, Mike has overseen several positive changes at Riverview, including adding new products and services, refreshing the brand, and investing in new staff and capabilities. These actions have driven record loan production in each of the past four years, and record profits in 2018.
Mike plans to remain involved with Riverview after his retirement by working on a part-time basis in a business development role.
"The Board wants to thank Mike for the significant contributions he has made to Riverview over the past five years," said Mark Minerd, Chairman of the Board. "His leadership and vision has helped the credit union achieve record growth and positioned Riverview for long-term growth and success. We would like to wish Mike and Joyce much joy and happiness as they enter this new phase of their lives."
The Board of Directors has selected Riverview's current Chief Financial Officer, Douglas G. Ankrom, to succeed Mike as President and CEO effective July 1, 2019.
Minerd added, "We are pleased to announce the appointment of Doug as our next President and CEO. He has worked side-by-side with Mike over the past five years, which will offer a seamless transition for staff and members. The Board is confident in Doug's ability to lead Riverview given his commitment to the success of our employees, our members, and to the communities we serve. We look forward to working with him and the rest of the management team to build on our recent achievements."
More about Mike:
Originally from Bradford, Pennsylvania, Mike attended Clarion University where he received his Bachelor's Degree in Marketing Management. Shortly after graduation, he began his career in banking. In 1981, Mike relocated to Marietta with his wife, Joyce. Together they have dedicated 38 years to our community.
More about Doug:
Doug joined Riverview in July 2014, with over 20 years of experience in the financial services industry, primarily in the accounting/finance area. He is a native of Washington County and graduated from Marietta College with a Bachelor's Degree in Accounting and received his Master's Degree in Accounting from Ohio University. Doug is a Certified Public Accountant, as well as a member of the Ohio Society of CPAs, the American Institute of CPAs, and the Economic Roundtable of the Ohio Valley, where he currently serves as its President. He resides in Boaz with his wife Sarah and four daughters, Alexis, Megan, Alyssa, and Abigail.
View all posts