Our Story
Riverview Credit Union, Inc. was granted State Charter on March 20, 1968. The officers and organizing officials canvassed all employees of the Union Carbide Corporation, Mining and Metals Plant to join the credit union for 25 cents. Members were encouraged to keep their deposits in a share account so that money could be loaned to other members in need.
In June of 1968 Pearl Fornnarino was appointed as Manager/CEO of Riverview. Her husband George was also part of this team. George served on the Board of Directors from 1968 to 1972 as Treasurer.
In the beginning years it was not uncommon to have members drop off membership cards and deposits at the Fornnarino home. The basement of their home became a temporary office until Union Carbide granted Riverview office space to conduct business.
In April of 1977 Cheryl Fornnarino-Reeder joined forces with her mother and was hired at Riverview as a Clerk. For seven years Riverview had the mother and daughter team working together for the membership until Pearl retired in 1984. Cheryl was then appointed as Manager/CEO and carried on the tradition.
In 1996 Riverview constructed a 3,800 square foot building in Belpre, Ohio where it still stands today. Riverview received Washington County Community Charter in December of 2000.
Cheryl Fornnarino-Reeder continued to lead Riverview until 2004 when she retired after 27 years of service. She then became an active Board Member of the credit union and maintained that position till 2012.
Riverview Staff is made up of a team of hardworking individuals who not only know their specific job but are trained to help you, the member, in all aspects of credit union services. Riverview also has a seven member strong Board of Directors who are well educated with knowledge of how to lead the credit union in the right direction.
In early 2018, the Board and management began the process to expand Riverview's field of membership to reach new potential members in additional counties on both sides of the Ohio River. To accomplish this goal, a decision was made to change Riverview's charter from a state charter to a federal charter. This process was finalized on October 1, 2018, when Riverview officially began operating as a federal credit union.
In November 2019, Riverview expanded its reach with the opening of a new office in Vienna WV. The new office is our third in the Mid-Ohio Valley and first in Wood County. It is located along one of the busiest roadwaysin the entire state of West Virginia .
Today, Riverview membership is open to any person who lives, works, worships, or attends schools in Washington, Noble, Morgan, or Monroe Counties in Ohio, or Wood, Pleasants, Ritchie, Wirt, or Jackson Counties in West Virginia. Immediate family members of a current Riverview member and organizations operating in our field of membership also remain eligible to join.
Riverview provides services to over 5,500 members.
We invite you to experience what highly personalized banking can do for you. Visit us or contact us anytime to get started!
Our Guiding Principles
Riverview is a financial cooperative which means we operate under a different philosophy than traditional commercial banks. First and foremost, we are committed to serving the needs of our member-owners.
We recognize many aspects of our community and financial services industry have changed since our founding in 1968. Despite these changes, we continue to be guided by the same principles that have led to our longevity and success over the past 50 years.
As we look to the future, our commitment to our members, our dedication to service, and our support of the local communities will remain unwavering.
Our Vision
To be the financial partner of choice for our members throughout their lives.
Our Mission
To empower our member-owners to achieve financial success by providing first-class member service and offering the best contemporary products and services in our market.
Our Values
Members before profits
Excellence over ordinary
Unconditional Integrity
Ultimate ownership
Community focused
Be innovative
Board of Directors
As a not-for-profit, member-owned credit union, we exist to serve you, our members. We work hard every day to provide you essential financial services and insights that help you manage your financial life effortlessly.
Unlike a traditional bank, Riverview is governed by a 100% volunteer Board of Directors comprised of Riverview members.
The Board of Directors governs the general direction and affairs of the credit union in accordance with our bylaws. They also oversee the CEO and CFO who manages Riverview's day-to-day operations with the support of the staff.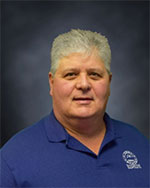 Mark Minerd
Chairman of the Board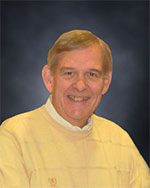 John Matthews
Vice Chairman of the Board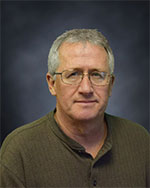 Keith Hoy
Secretary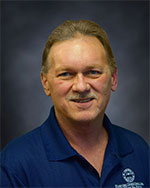 Steve Tompkins
Treasurer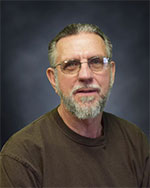 Cecil "Charlie" Brown
Director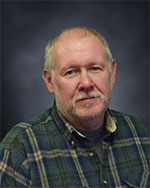 John Bartenschlag
Director
Danielle Gilliand
Director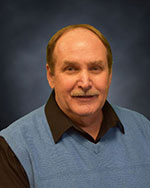 W. Layne Marks
Director Emeritus
Supervisory Committee
The Supervisory Committee is responsible for ensuring that the Credit Union's Board of Directors and management establish practices and procedures to properly safeguard members' assets. In addition, the Committee is responsible for the annual financial statement audit from a licensed, independent auditor.
In accordance with the Federal Credit Union Act, the Supervisory Committee is comprised of volunteer members and functions completely independently of Credit Union management. As an independent body, the Supervisory Committee also investigates members' complaints not resolved to their satisfaction by management.
Members can report perceived Credit Union rule or policy violations, unethical behavior, and complaints not resolved by management directly to the Supervisory Committee by email or mailing a letter to the following address:
Supervisory Committee
PO Box 441
Belpre OH 45714
If you are providing sensitive information, please use our secure email system. If you have previously used our secure email system, simply sign in using your username and password. If you are a new user, click 'Register' and follow the instructions to sign up. Once you are logged in, select the 'Compose' tab. You may then create your e-mail. Please send the e-mail to [email protected].
All member communications are handled with the utmost confidentiality.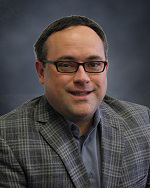 Rob Cornelius
Chairman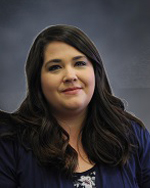 Michelle Dowell
Secretary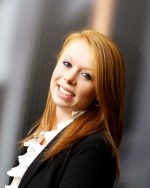 Jaimie Johnson
Member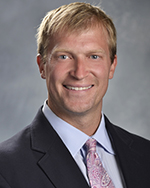 Ryan Elliott
Member